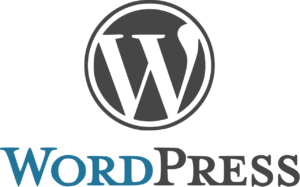 This is a commonly asked question that many of our clients ask us, so we hope we answer it clearly here. We personally love WordPress and will forever be a loyal WordPress fan/user.
And indeed, we never regretted choosing WordPress as our CMS. Here's a quick 11 short list of reasons why WordPress didn't fail to impress us.
Easy To Use and Learn.
Way back then, creating websites was for experienced programming pros alone. It needs a deep knowledge and profound understanding of programming languages to build a single website – but depends on the client's specific requirements they're looking for in a website. Thanks to WordPress, anyone isn't required to be graduate of computer science because it is easy to learn. We mean, VERY EASY to learn. So easy to use – young children can understand to use it! Publish posts in a breeze and we're not kidding about this. 
No Coding Expertise Required
Knowledge with HTML, CSS, MySQL or PHP isn't needed! You don't have to be an expert of those languages to use WordPress. It has a very friendly interface that whatever feature you think of, can be done with few clicks and keyboard press! 
An Array of Useful Tools, Plugins and Theme Concepts
WordPress is customizable and has a lot to offer. WordPress offers a lot of helpful tools for whatever website requirement you need under the sun. Any out of this world tool or plugin are very easy to find and can be installed in a minute or two. No matter what you're using WordPress for, plugins that are compatible with your version of WordPress can work magic on your site's functionality! 
Search Engine Optimized
WordPress was made through a standard compliance high quality code and its framework is easy to crawl. That's why any powered by WordPress website is very attractive to popular search engines such as Google. Sites that were built on WordPress are at a higher chance of getting ranking on top of the search engines compared to sites that were built on free and cheap platforms like Wix, Weebly or Squarespace.
Easy To Manage and Update
Given that WordPress is easy to use, managing and updating it is also trouble-free. WordPress actually notifies the admin whenever there are updates to any of your plugins or theme, so you'll be sure to stay up to date with the latest and greatest that WordPress has to offer! We make sure all of our client's sites are up to date, so you never have to worry about that with our services! 
Safe and Secure
WordPress makes sure that your site is always safe and secure, which is another reason why they inform the admin whenever there's an update. Of course, WordPress users still have to take the necessary steps to ensure the security and protection of their site to make sure it's safe and keeps hackers away. 
Here at Bonet Enterprises, we take security very seriously. We ensure that all of our client's sites are malware protected and hacker-free. 
Capable of Handling Many Different Media Types
We all know that media is 'today', plain and static texts are dead, and media is everything. WordPress manage to make is easier for users to place any form of media – flash, video, photos or audios to your pages that are customizable and limitless on how you can present it.
E-Commerce Support
WordPress is more than just a blog or website page. It is also capable of handling e-commerce stores. Your business has also a number of ecommerce solutions that will convert your site into an all-out digital store. It has thousands of free template concepts to give your business any look you want. We tell our clients all the time: "if you can dream it, we can create it."
Capable of multi-users
WordPress is allows the admin of the site to add multiple users to the your site. You can assign roles to different users and give the right position and access to respective people such as Admin, Editor, Contributor, Author, and even Subscriber.
Mobile friendly
According to a research from comScore.com, desktop (includes laptop and computer) users are dropping off quickly as mobile devices encourage new types of interaction. In fact, many younger people don't use computers at all, instead relying entirely upon their smartphones. That being said, your website should be good looking, user friendly and responsive not just on desktop, but most especially to smart phones and tablets. And the great news is, WordPress already did the job for you.
WordPress continuously improves 
Let's face it, WordPress is getting better every day. You can be positive that WordPress is only going to advance as time goes on, so that's pretty exciting!
With the help of this powerful tool, offers to build amazingly stunning, fully responsive, optimized websites that convert best. Check here for more details!
WordPress can simply be described as 'powerful'. Those are just 11 from the hundreds of reasons why WordPress captured our hearts.